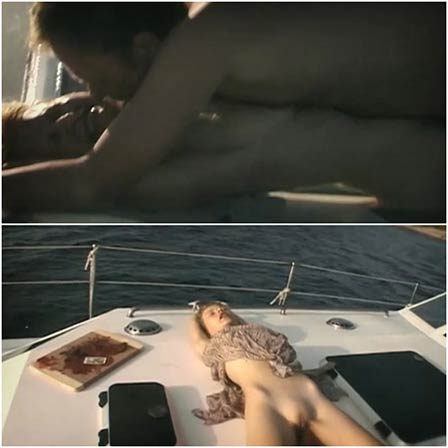 Janna Lisa Dombrowsky, Tatjana Paige Muller – Voyage to Agatis (2010)

Genres : rape, death fetish
Description: A woman is stabbed multiple times in extremely graphic detail. Blood splatters onto the man who is killing her. He then proceeds to ram a knife into her vagina, also very graphic. He then takes the knife and stabs her entrails open, we see her intestines as he rips them from he abdomen. This sequences is EXTREMELY violent and hard to watch, everything mentioned is shown on screen.
The ending scene is extremely brutal and horrible to sit through. The woman is sexually brutalized on camera. Even though everything was fake, the effects look extremely realistic. Unlike most extreme films, this film was directed by a surgeon who knows what the gores scenes should look like. So the scenes will look a little to realistic for comfort.
code in folder : 0836_re_s
mp4 | 22.6 MB | 592 x 320 | 00:12:28 | SD